About Us
We as a company deliver a myriad of opportunities to businesses through services that include:
• Billing solutions
• Packaging solutions
• Printing solutions
• Labeling solutions
From the date of establishment of our company, we have aimed at consistently improving our processes with every passing day. Our clientele is something we seek high pride in. Our commitment to the customers have resulted in the trust and reliance that has been built over the years. We intend to continue keeping our client requirements the biggest priority. We aim to help more businesses grow as we grow with them.
We strive to exceed the expectations of our varied target segments by sourcing, offering and serving specific needs and wants, while working with the globally reputed brands and products in the business sector we represent, thereby leading to complete customer satisfaction.
To deliver quality products to businesses and all other clients in every way they want it to be. We are focused on punctuality without compromising on quality. To fulfill our customers' needs, we strive to provide the most extensive choice of innovative and reliable products available.
"Show Value, create an experience and always thrive to exceed customer expectations."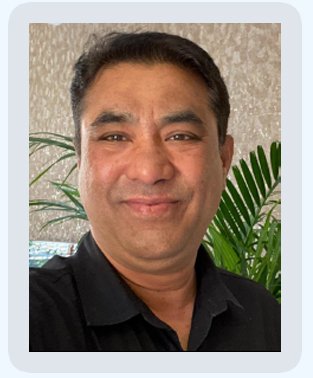 CEO's Message
Daffodils Trading was formed in the late 90's in Saudi Arabia and has now expanded to the UAE. Over a period of time, due to our trusted customers, workmanship values and ethics we achieved many milestones. Our reputation is our most treasured asset and the foundation on which we have built our company.
Daffodils offer customized solutions to the GCC market, using the latest technology and integrated platforms to diversify its services to its customers and the confidence that we will completely meet their business aspirations makes us the better, if not, the best choice. These achievements and successes are a clear reflection of our commitment to the highest quality service and attention to detail to compete at local and international levels.
Each of us at Daffodils, work with utmost sincerity and honesty to offer the best quality services to our valuable customers to meet their expectations and comprehend their issues while offering them the best possible solutions. This is in line with our commitment to contribute to the achievement of sustainable development goals by strengthening our engagement with all our customers.
We look forward to your continued support and patronage.
CEO – Adam Magentakam